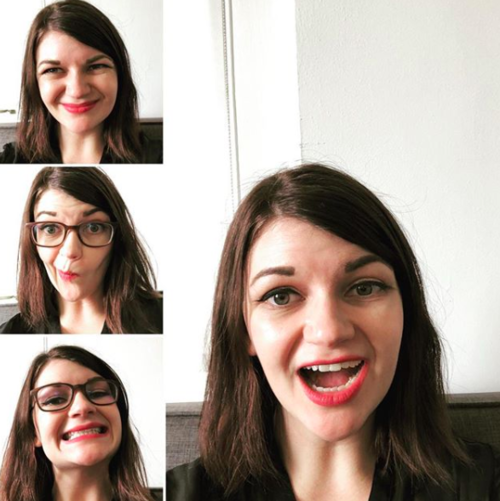 Hi, My name is Katie Gilbert. I'm going to come out and say it: I'm a writer. There. Okay. I feel undeservedly brave now. I should list this moment on my resume under job-experience now, right?
I'm super cool because I grew up in Portland, Oregon and no one else in the entire world has done the same.
On a more serious note, I began actually writing, writing while studying in Ireland with Washington's 2007 Poet Laureate, Samuel Green and Poetry Ireland/Friends Provident National Poetry Competition winner, Tony Curtis.
I was nineteen, about to be newly single, and was about to be an ex-journalism major so that I could be an english major along with all the other people I didn't hate in college.
It was awesome. It was the first time I didn't hate poetry. It was also the first time I realized how stupid my younger self was for hating poetry. I wasted so many Aprils despising national poetry month. I was such a brat, guys.
Now, I'm working on a chapbook of love poems while trying to get a collection going about familial relationships. If you want, you can check out some of my previous work. I was floored to be able to appear in Volume 8 of Buck Off Magazine. That, and you can soon read a newer poem of mine in Mutabilis Press' anthology, 'Enchantment of the Ordinary.