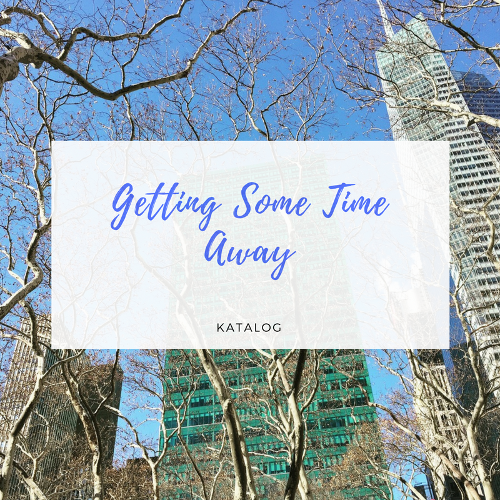 The whole month of December has seemed like one long, bad day at work Awful, right?
I had been so focused on work, bills, and the routines that keep my life in place that I had been forgetting to take a step back and enjoy myself. December is usually my favorite time of year too. It is the Holiday season! What I have been doing with myself that I couldn't just stop and enjoy this time of year?
One thing that was causing me some extra stress was a work trip to New York. My boss wanted to go visit her family there and needed some help with the baby. Enter me. She booked us both a flight and we took off this past Tuesday for the city.
After the initial flurry of packing and schedule re-arranging, I took some deep breaths and resolved to treat the trip as a way to reset.
Finding Time to Reset in New York City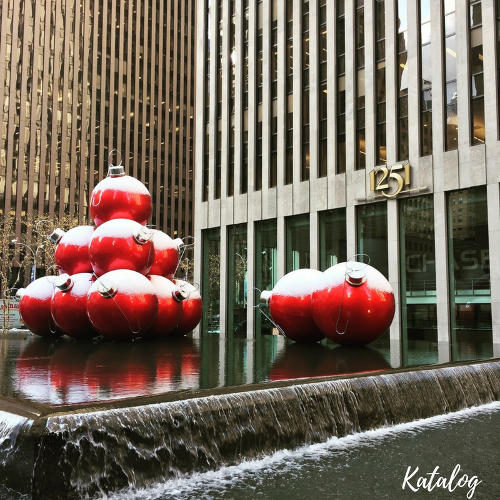 On the plane ride over, I started reading 'Big Magic' by Elizabeth Gilbert. In the novel, she suggests letting creativity find you and to have fun with it once it does. Going by her words, I tried out just writing for fun during my first morning.
Over breakfast, I sat down and wrote down a page of poetry. The goal was to write without a filter. I wanted to write down whatever metaphor came to my head first and to do away with form and concerns about enjambment.
I'm going to try and do the same thing every morning for the next month because, hey, I can always edit these poems later. So why hold myself back from writing at all just because I don't think something is necessarily brilliant?
So far the process has helped get me out of my head. Plus, I'm always happier when I'm writing.
That same morning, my boss also surprised me by giving me Thursday off to explore the city! My mouth about fell open when she told me. Actually, it probably really did.
A Day in New York City.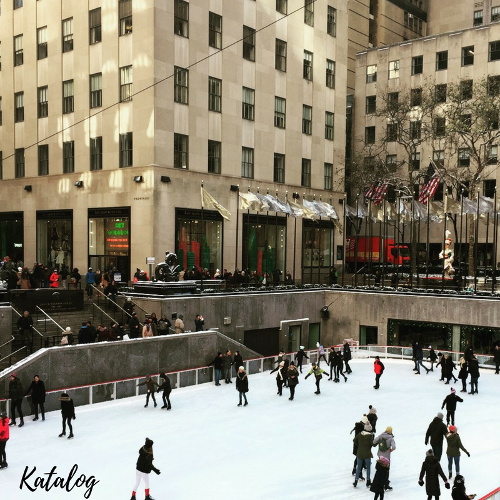 After work on Wednesday, I planned my outfit and then jumped out of bed the next morning to get myself to the subway.
My itinerary looked like this:
Central Park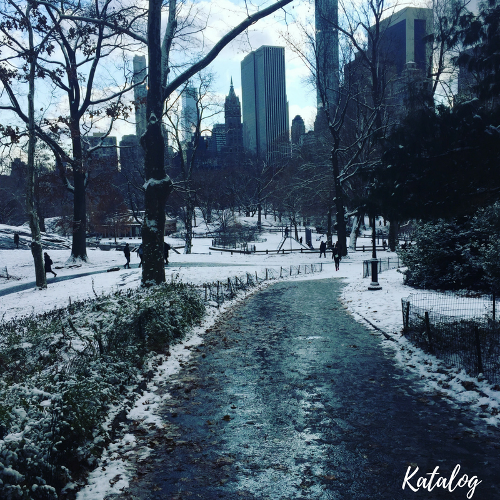 After getting off the train, I headed right to Central Park. The one thing I've always wanted to see in New York City is Central Park. It's huge and I've so many jaw-dropping pictures of the place.
So, I walked straight past 30 Rock, NBC Studios, and Radio City Music Hall, march to the entrance by the Zoo. I avoided the pedi-cab pushers and instead walked through the fresh snow on the ground.
I was there just to take it in really. Not to see anything in particular and I am so glad that I did. It was gorgeous!
Rockefeller Center
Next, being the Christmas freak that I am, I had to go see the displays at Rockefeller Center. Keiko Lynn has been posting several pictures of the Saks Fifth Avenue windows and the ice rink. Her beautiful pictures were making me antsy to go see all of that for myself.
The area was packed with tourists, me being one of them, but I loved all of the decorations everywhere! I can't believe how decked out NYC gets for the holidays. There were ribbons, garlands, and glitter everywhere. Not to mention Christmas music and people grinning from ear-to-ear just like me.
Bryant Park
After the Christmas palooza there, I walked down to Bryant Park because, well, Project Runway is a thing that I love.
I took a small detour to stop in at the New York Public Library on the way as well. Then, I walked through Winter Village, bought a Christmas ornament for my tree at home, and went ice skating.
Zooming on the ice there felt like flying. It was all white everywhere I looked and Charlie Brown Christmas carols were playing over the speakers as I, and the rest of the skaters, made their way across the ice.
Without a doubt, this experience stands out in my mind as the best part of the trip.
The Strand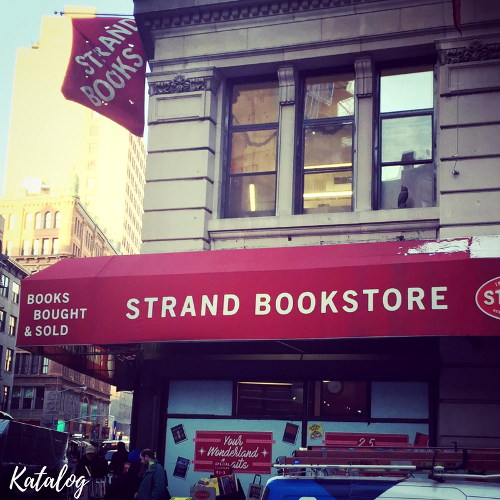 That being said, The Strand was also a memorable experience. Again, I hoofed it here. A total of 30 blocks brought me from Bryant Park over to Greenwich Village.
Here, the vibes were way more relaxed. Plus, just blocks from Union Square, I found the bookstore I had been dreaming of visiting ever since reading the article in the New York Times about the quiz employees have to take to be hired there. What a process!
You all know I'm a bibliophile. So, of course I had to visit the place. When I did, I discovered racks of $1 books outside and four floors filled with stacks of books and book related merchandise.
I spent probably an hour just reading through the poetry in the "writer's den" area. Then, I found a quiet corner on the third floor to read through a few novels.
I held back from buying anything but I did write down some titles I'm going to be sure to grab once Christmas is over and I have money again.
After leaving The Strand, I felt light and giddy about my day. I walked over to Union Square from there and headed back home to reality again.
I am so glad I got myself up and braved the subway (which wasn't that bad at all!) to go on this trip. I now feel like I've made the most of this time of year I love so much.
I've been listening to Christmas Carols ever since and rejoicing in the time I have this weekend to get back on Pacific Time, write, read, and see my loved ones all before work starts again tomorrow.
What are guys doing this weekend? Let me know in the comments and, as always, thanks for reading!