The Year I Want to be Happy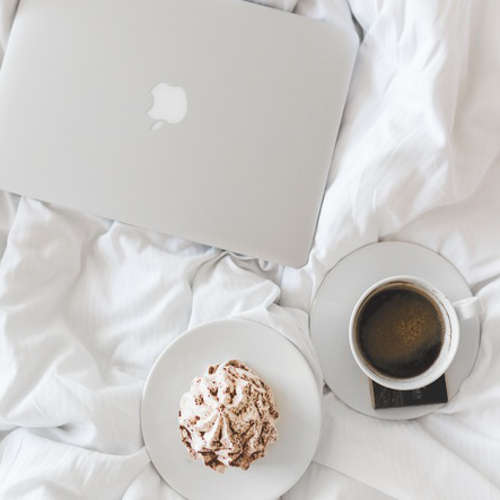 At the beginning of the year, I made a post about how to complete your New Year goals. I filled it with writing goals, business hopes, and some financial achievements I'm shooting for. I left one thing out though. I had forgotten that my one New Year's resolution for 2017 is to be happy.
2016 seemed to be difficult for everyone. So much so that in the weeks before the New Year all I saw were memes and pictures about how awful the past year had been. These were fun to laugh at but, still, they definitely rang true. I was more than happy to say goodbye to last year and begin this one. Mostly because I want to push myself to make 2017 better for myself and the ones I love.
Changing Things Up
It's been almost three months now since 2017 began and I am just now reaching that happier place. In my quest to be a little happier, I decided to make more time in my life to be with friends. That, and I want to be more present with others and myself.
I didn't realize any of this until a good friend of mine told me to embrace change. He also mentioned getting outside more and to focus more on my own creative pursuits. What good advice!
I can't say this enough, I hate change. To the point that when my friend was telling me to embrace it, I was scratching my neck, pulling at my sleeve, and shifting in my seat. It makes me physically uncomfortable. But you know what? I'm making change work for me right now.
It might not appear that my life is different from the outside but some small little tweaks to my daily routine and mindset have helped me feel like I'm finally reaching my goals for 2017. Here's what I've been working on lately.
I've been listening to the Happier Podcast with Gretchen Rubin. In it, I've been picking up some small tips for how to make each day a little happier. It sounds cheesy, I know. But actively listening to someone talk about how to be happier just makes you smile. Plus, I've picked up a few great tips. Namely, try to make your shower an oasis where you can relax or meditate, hold yourself accountable for little goals (for me it's taking a walk everyday and making my bed), and when you're upset, do something constructive instead of binge watching T.V. That last one is my favorite - hence my post here.

I've changed my morning routine. It's more reminiscent of my college routine actually. I wake up, make coffee, eat a simple/quick breakfast, and then I work on this blog. I decided that I don't need to spend an hour making breakfast, cleaning, and stressing over an outfit. Instead, I decide on my outfit the night before, prepare for my day quickly, and then focus on something that fulfills me.

Here's the big one! I come home everyday now and forget about work. By 5:00 p.m., work is over. I come home and I just focus on what would make me smile or feel better at home. It took going on a long hike last weekend for me to realize that I need to do this. By the way, people have been telling me to do this for two years! Yet, I just never heard these well-meaning people. Somehow, I tuned out their advice. I think I just needed to realize how important it is for myself.
Daily Efforts to be Happier
Today, what's making me happier is the fact that I was able to get up in time to begin this lemon pepper chicken thigh recipe from Sarah at the The Magical Slow Cooker, that I'm able to spend time on myself at work, and that I get to come home and finish cooking dinner for a good friend. These are all super simple things but they're making me feel more optimistic.
Believe me though, I definitely have days where I'm not all bright and sun-shiney. But I'm working on making those days take up fewer time in my life.
Now, I'd love to hear how you make your days a little happier! Let me know in the comments. It could be something big or even just something super simple like buying fresh flowers every week or taking out the trash on time.