How to Define a Content Marketing Strategy Part 2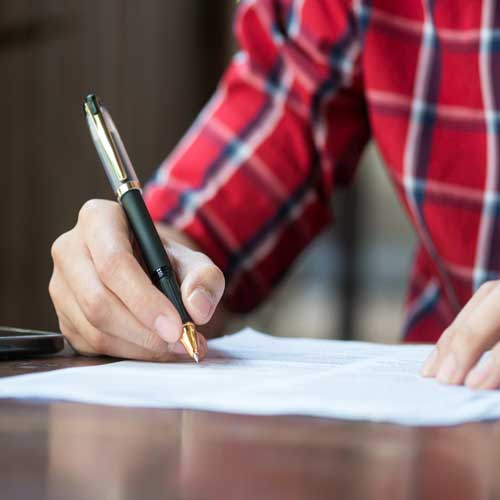 I've been thinking about how to sum up the concept of content strategy in a succinct way. To me, content strategy is a careful practice where you have to figure out what format your content should be in to help you get across the right message to the right audience. That's a pretty messy explanation though.
That's why I got so excited when I found the perfect way to describe content strategy. I found it while browsing through Medium this morning. So here it goes: content strategy is, as Buddy Scalera puts it, "the right content in the right place at the right time."
"The right content in the right place at the right time." — Buddy Scalera
What a perfect explanation! If you can think of it as simply as Buddy Scalera so eloquently describes, then I know that you can start to think about content strategy in a way that will help your business.
So now let's focus on each part of Buddy's message. In part 2 of this blog series on content strategy, I'm going to focus on just the first part of the content strategy equation - what "the right kind of content" is.
Finding "The Right Content"
To start with, what the hell is "the right content"? This is a big one! The right content, to me, encompasses both your subject matter and what format your content will be in.
To start figuring out what message you'll be putting out into the vast depths of the internet, you can take a look at your persona profiles from part 1 of this blog series. I would just remember that your message should be something that your target audience is going to eat up. Even better, it will be something they love so much that they just have to share it around.
That's the goal anyway. You need to get your message in the right hands to continue on with your other goals.
For example, maybe you want your content to help you drive new website traffic. Alternatively, you may want new visitors to read your content so that they can arrive at a powerful CTA that will lead them to the next stage of the customer buying cycle.
Okay, awesome. Then, you're going to want to figure what kind of content will inspire that kind of action. More specifically, be thinking about what format your content should be in. Here are just a few that you can begin to choose from.
The Format of Your Content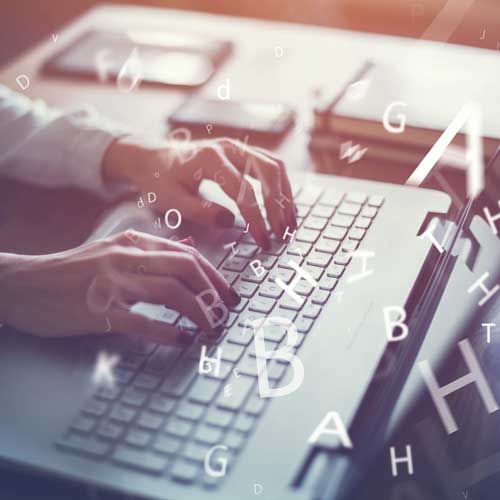 Blog Article
A blog article is a 300-1000 word post about a single topic. These usually end with call to actions. Either you can ask your readers to leave a comment to help boost your content engagement or you can ask them to go somewhere else from your blog article. You see, if your readers are already hooked on what you have written, then that is the best time to get them to take another action because they are at their most likely to continue engaging with your content. So, why not send them to your new product landing page at the end of your blog? Alternatively, ask them to sign up for your eNewsletter to help them learn about your new promotion?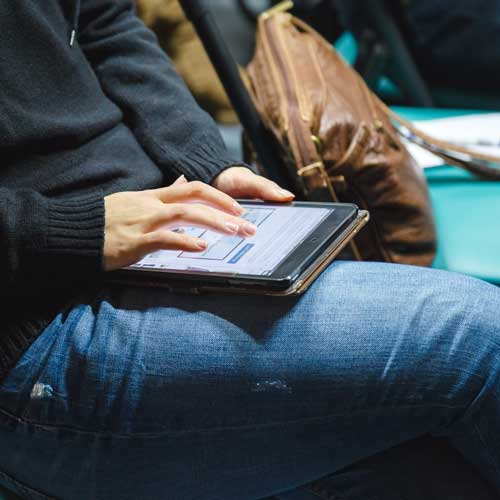 eBook
An eBook is a longer form of content that is meant to educate your target audience about a particular topic. You can look to HubSpot to see an example. They have a prolific amount of eBooks on everything from An Introduction to LinkedIn for Business to How to Create Email Newsletters That Don't Suck.
White Paper
These are information based types of content. You can think of these as reports or guides that help communicate your expertise on a subject. If you're ever looking to build up some ethos, and your target audience needs a more formal and professional type of resource, then creating a white paper would be an awesome bet!
Press Release:
Press releases are meant to help you share your news. Whether it's a sale, a store location move, a new owner, or just your franchisee owner's personal journey to success, any of these are a good reason to type up a cohesive press release. Either way, press releases have the benefit of being widely syndicated, so you can both share your news and get tons of links back to your website each time your press release appears in a different publication.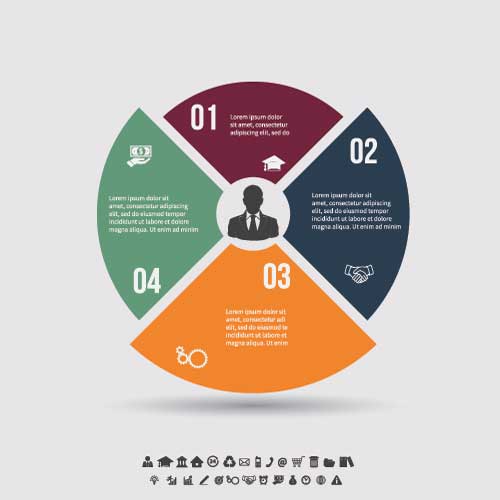 Infographic
Infographics are awesome because we all have short attention spans whether we want to admit it or not. So, if you can get a graphic designer to display some key info your audience will love in a beautiful infographic, you can bet that the graphic will be shared widely. Just don't ever, ever, ever, put your infographic above the fold. Meaning, try to display your infographic below the "read more" text in a blog article or place it behind a sign up form before you just give away your beautiful hard work for free.
eNewsletter
I personally love eNewsletters. Now, some may think that these will just end up in your subscriber's spam folder. It's true, that's a possibility. BUT, you can take steps to avoid that from happening (I'll write about that in a future article). Plus, eNewsletters are a key way to help you build up loyalty with your readers, share exclusive insider promotions, or even include links back to your other content to help rejuvenate some of its traction. Definitely take a look at SumoMe to see how they use eNewsletters or read this article to see more of what I'm talking about.
Landing Page
This one is the lion of the jungle. I'm being serious too. If you want to build up your eNewsletter subscriber list, or learn more about your primary audience, definitely consider a landing page. These can help you advertise a new piece of content (like an eBook) and provide an attractive new page for your website that can be a big boost to your website traffic numbers.
So, there you have it. These are just some of the formats your content might take. Honestly, there are tons more you can consider. Including, worksheets, guides, tool kits, etc. For now though, I think this more than enough info to inspire the beginning stages of your content strategy.
In part three, I'll focus on the second segment of Buddy's explanation - the right place for your content. I'll be looking forward to it!