Project: Year of Knitting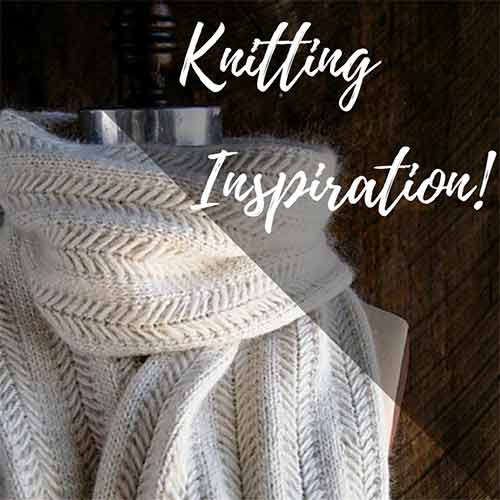 Do you have a latent hobby? That something you love to do but just don't get around to often? Yeah, I think we all do. It could be sewing, DIYing, painting, or even reading. My latent hobby happens to be knitting.
I picked up knitting when I was a senior in high school. Back then, I thought that knitting was a superpower. I was jealous of all the girls who could just pick up a pair of needles and have a sweater made by the end of the week. I was determined to learn how to do the same. So I struggled through the process of learning and spent two weeks making a brown knitted scarf. I made it for my boyfriend at the time but he wasn't too impressed. I honestly don't blame him. The scarf had holes and the ends weren't weaved in. In short, it was a pretty sad finished product.
All the same, I had so much fun making the scarf. I was obsessed with counting all my stitches to make sure none were dropped or picked up. I think I still remember that each row had exactly 24 stitches. Counting was useful but man, so tedious. I definitely gave that habit up pretty quick.
Gaining Ambition With a Hobby
After that first scarf, I made more scarves. It was all I knew how to do for about two years really. So when I say knitting is a latent hobby, I really mean it! I didn't even do anything other than garter stitch for the first year. When I learned how to purl, I made a lot of failed patterns.
Finally, I branched out to making hats and cable knitting. I made two cable knit hats that same night and finished a scarf in a mad rush to finish some Christmas presents. I spent that whole night watching America's Next Top Model and knitting through the pain in my fingers as they cramped up. But I don't think any of those projects were really that great. Maybe the second cable knit hat was (and this one from a year later), but that's all.
I think my knitting latency stems from the fact that I lack ambition when it comes to my hobby. I never cared to push myself to do more. I was really just happy to be occupied with something that yielded a pretty accessory. But that is kind of boring. I am sick of scarves and hats now so I really want to push myself to do more.
Knitting Goals
Now, I want to spend some time learning how to complete different projects. Hats and scarves will be included but I also want to learn how to knit shawls, sweaters, slippers, and leg warmers. It would also be nice if I could manage to limit my mistakes.
So here's the plan: I'm going to make at least near-perfect, finished projects starting with something easy. Right now I'm working on a headband. It's almost done too! I just need to sew together the ends. From there, I'm going to tackle a few other projects.
Knitted Projects I'd Like to Accomplish
Here are some of the projects I'm excited to try out.
What I'll Need to Complete These Projects
Chevron Scarf
Knitted Floor Mat
Jasmine Scarf
Sugarplums Blanket
Nola Slippers
Speckled Shrug:
My first step is to finish my headband this weekend (stay tuned for pictures!) and then I'm going to tackle that Jasmine Scarf. I'm excited to get started!